Workshop : Bending Letterforms with Mr. Softie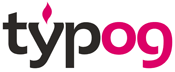 Created by Lewis and Nadeau, Mr. Softie is an application for typographic manipulation that provides typographers, graphic designers, and animators with a tool for manipulating textual objects as image and as text simultaneously. Users of Mr. Softie apply interactive and dynamic behaviors to individual letterforms, words or entire passages of text. Conceived as a typographic/digital text sketching tool, Mr. Softie outputs high-resolution rasterized images (.tiff or .png), vector images (.ai) and vector image sequences. These can stand alone or be further processed in Illustrator, Photoshop, AfterEffects, etc., to create engaging print- and screen-based typographic images and animations. Visit the site to know more about Mr. Softie.
Who is leading the workshop?
Jason E. Lewis
Bruno Nadeau
Tania Alvarez
Elie Zananiri
When is it?
Thursday 29th October at 15:00. Duration: 3hrs.
What's the plan, briefly?
The first half-hour will be a presentation of works produced with Mr. Softie to give an idea of what is it possible to create with the application and inspire for the hands-on period. This will be followed by a short break, and during the second half-hour we will introduce the application, show how the interface and the different tools work, and create a small composition together. This will be followed by a second break, and during the remaining time, we will assists participants while they create their own static or dynamic typographic composition(s).
Download the workshop slides here.
What do you think?
We'd like any thoughts you might have on Mr. Softie including:
what would you change about Mr. Softie?
is Mr. Softie an application you'll use more?
what features do you think it's missing?
any ideas for more SoftTypes
Also, this is our first Mr. Softie workshop. We hope to do more, and your feedback would be invaluable in helping us improve it the next time around. We're interested in whether it
was clear?
was too long or too short?
was missing anything
and how we could improve it for next time.